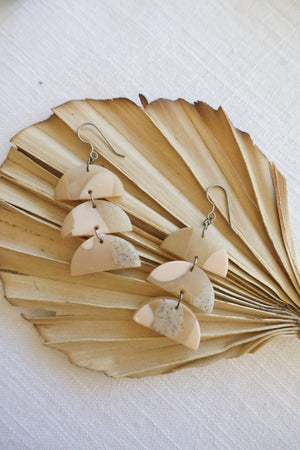 PISCES EARRINGS
Sale price Price $40.00 Regular price $0.00
Pisces is one of the twelve zodiacal constellations. Pisces is traditionally represented by a pair of fish swimming on opposite directions with their tails connected by a cord. In Greek mythology, these fish are sometimes said to have rescued Aphrodite and her son Eros from the monster Typhon sent by Gaia.
Measurements: Approx. 2.5"in. (L) x 1"in. (W)
Material: Polymer Clay + Titanium Hypoallergenic Ear Hook + Gun Metal Jumprings
Each piece is handmade and may vary slightly in marbling + design. All earrings are constructed with the metal posts embedded into the earrings to ensure security of the backing not coming off (see last photo).